We arrive in Hakata station very early, around 6am without having enough sleep. We decide to stop at Shin-Yamaguchi where its famous for Fugu (puffer fish). We visited a bakery for breakfast.
Then for the first time we travel up the west coast of Japan on the Super Oki. We go to Izumo on the train, and visit the information center. At the information center we get a nice brochure about Matsue, which has more attractions within walking distance.. so we decide to get back on the train and travel there as it is only a short distance away.
We arrive at Matsue, and we look for a place to stay. The local specialty food is soba which is made out of buckwheat. While we were eating Ayako found a hotel on her cellphone so we decided to check it out. The hotel is called Green Rich Hotel and it has a private onsen for hotel guests only. Ayako had some hotel points, so we get a discount of ¥1000.
After we have settled in, we walk to Shinjiko (Lake Shinji). It only takes a few minutes. We walk along the lake and the sun is beginning to sink. I find it funny because more and more camera men are turning up with tripods and expensive cameras. I'm not talking about 2 or 3, more like 20-30 unbelievably expensive looking setups. We sit and enjoy the sun set with probably several hundred other spectators who have all turned up.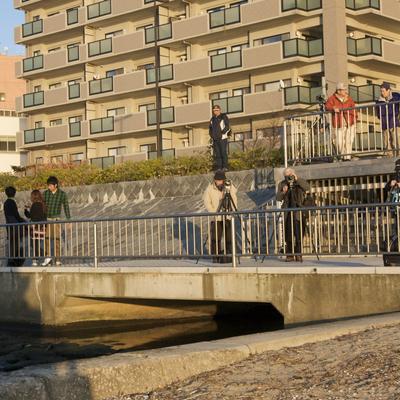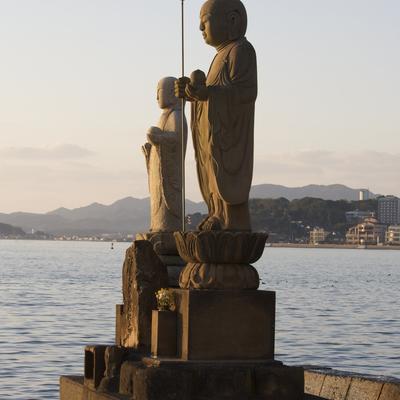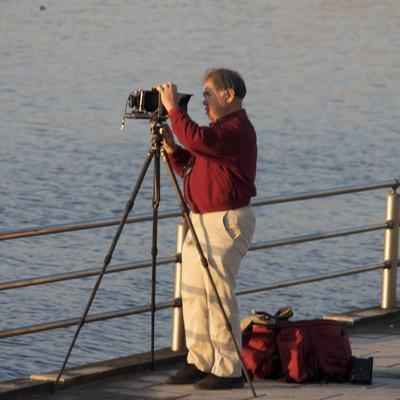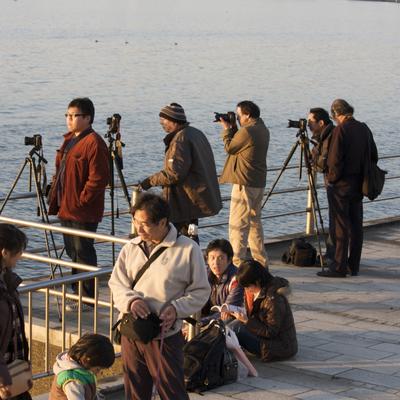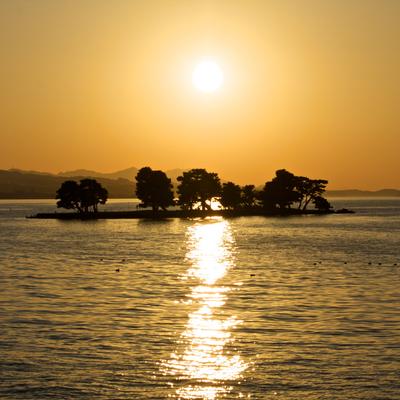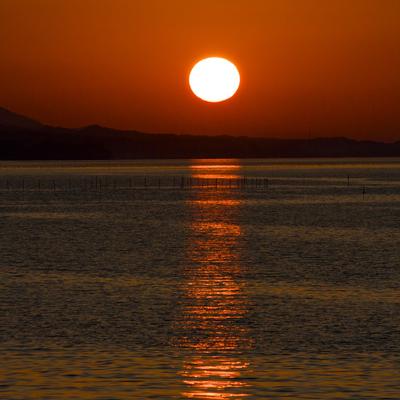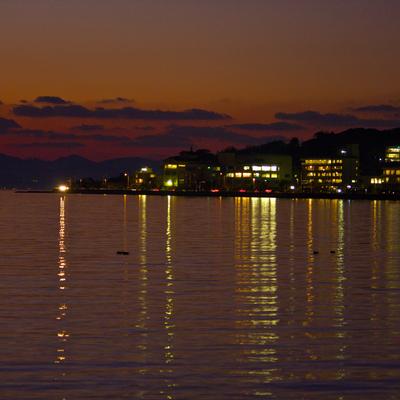 Afterwards, we walk through the museum which is on the shorefront. There was a competition for local artists and photographers, and their work is on display.
Since we had a big lunch, we decided to only have dessert for dinner. Firstly, we stopped at Mister Dounut and got.... dounuts! Then we stopped at Lawsons and got Häagen Daz ice creams and I got Natto Sushi.
Later that night we enjoyed a hot onsen and massage chairs.